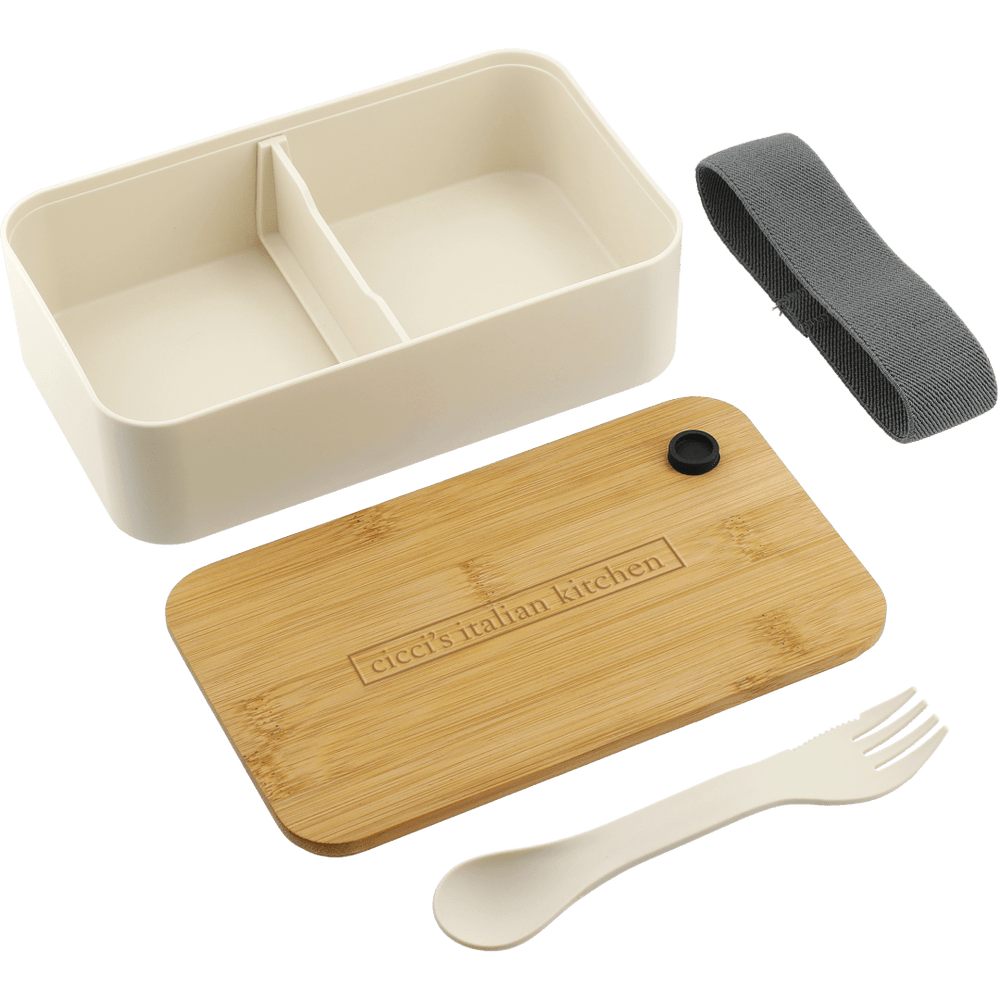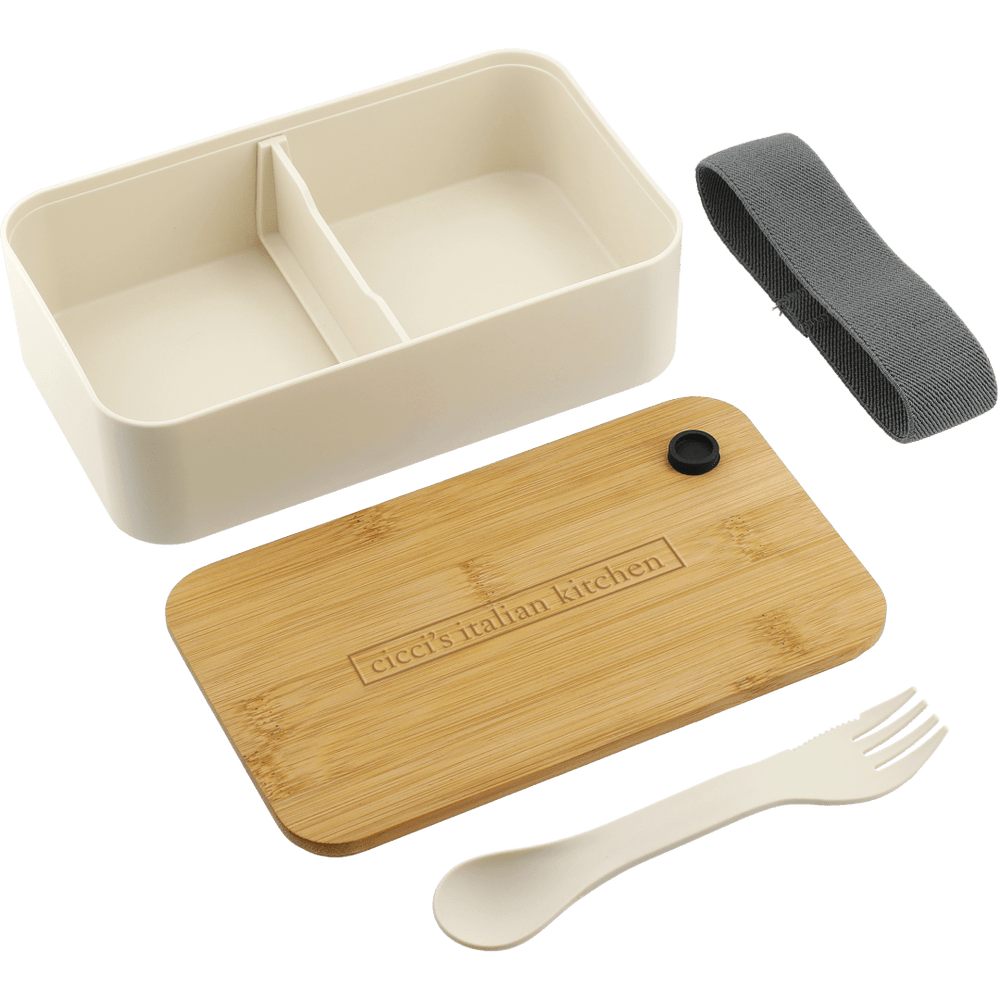 PLA Bento Box with Bamboo Lid
Config Order
Order Sample

This product is eligible to ship within 24 hours if ordered within cutoff time.
Configure Order
How fast do you need this?
How many do you need?
To request less than the minimum quantity, please reach out to your dedicated agent or at contact
info@CFDFpromo.com
If you place an order that qualifies for sample pricing, your fees will be adjusted after order placement.
How would you like your product?
Choose a decoration method
Select a decoration for your logo placement.
No Decoration Method found
Where do you want it decorated?
Online virtuals are available for select decoration locations. Checkout is available for all decoration location options.
SubTotal: $
0.00
*Only free if your order is under $10
Order Sample
Sample orders under $10 are free
Select a color
---
How many do you need?
For hard goods, you can order up to a maximum of 3
SubTotal: $
0.00
*Only free if your order is under $10
| | |
| --- | --- |
| Quantity | 12 |
| Net CAD$ | $15.98 |
| | |
| --- | --- |
| Quantity | 1 |
| Net CAD$ | $14.38 |
| | |
| --- | --- |
| Your Net CAD$ | N/A |
Additional details
This innovative food storage container has a bamboo lid that doubles as a cutting board. The container is made from PLA, a bio plastic made from polyactic acid that is created with plant starches. The lid and container are held securely together with the matching band. Container is not suitable for liquids and cannot be used in the microwave. Through a partnership with 1% For The Planet, one percent of sales of this and all EcoSmart products will be donated to nonprofits dedicated to protecting the planet.
Material
PLA Plastic
Dimension
Height: 7.5 IN
Width: 4.5 IN
Depth: 2.25 IN
Weight: 0.76 LB
SKU
1022-20
Please add your items to the quote and send us your list. One of our promotional item specialists will assess your project and send you a quote as soon as possible.
To have the prices in $USD or to tell us about your project, you can ''CONTACT US'' tab above, by email at info@CFDFpromo.com or by phone at +1 (888) 971-CFDF(2333)
* Certain conditions apply to brand this product.
* Decorated prices include simple decoration only.
* Setup fee for customization: 85,00$
The shipping will be evaluated by the agent during the verification of your request.
If you want multiple decorations, please contact your dedicated agent or send your request to info@CFDFpromo.com
You like to finish what you sarted?
The next steps
ADD TO CART
Add all your desired products to the cart
FILL IN YOUR INFO
Upload your logo, fill in your details and submit it
RECEIVE YOUR QUOTE
Receive a free preview of your design and a formal quote within the next 24h
10% OFF
Get 10% off your next order by subscribing to the newsletter. One broadcast per week including unique offers to subscribers.